The other day i started this manga. Is about Jesus Christ and Gautama Buddha living together in a Tokyo apartment while taking a vacation on Earth. The comedy often involves jokes about Christianity, Buddhism, and all things related, as well as the main characters attempts to understand modern society.
At a first view, looks good, i will tell you more soon.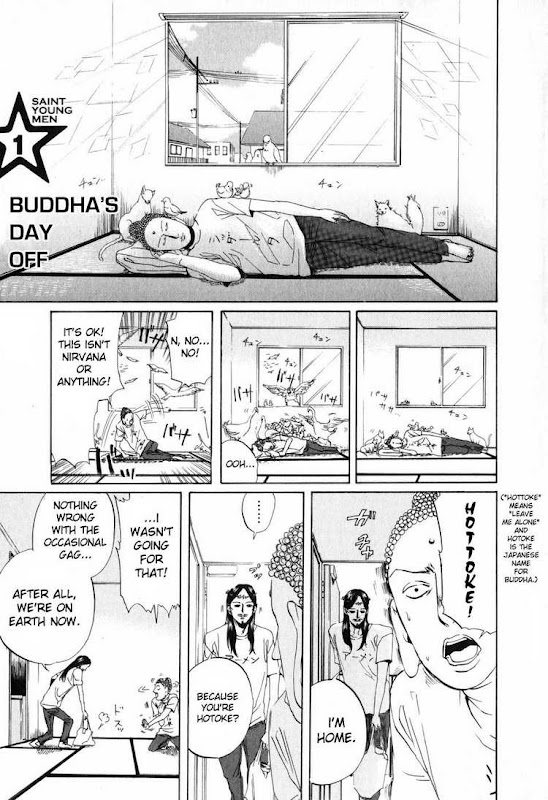 written and illustrated by
Hikaru Nakamura .
Read the manga online on onemanga.com!♪